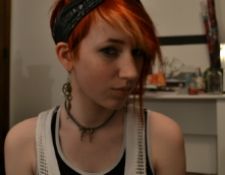 Hi, I'm Livi. I'm 16. I'm just a person on the internet who is particularly fucked up in the head. Carry on.
Obsessions
Harry Potter . Hunger Games Avengers . A:TLA . LOK Pokemon . Sherlock . Batman Spiderman . Tom Hiddleston Game of Thrones
Supernatural . MLP:FIM Misfits


I have another super secret blog. If you can find it, I'll give you a piece of cake.